Rail Corridor Risk Management System
Leading an Industry to Safer, More Secure Routes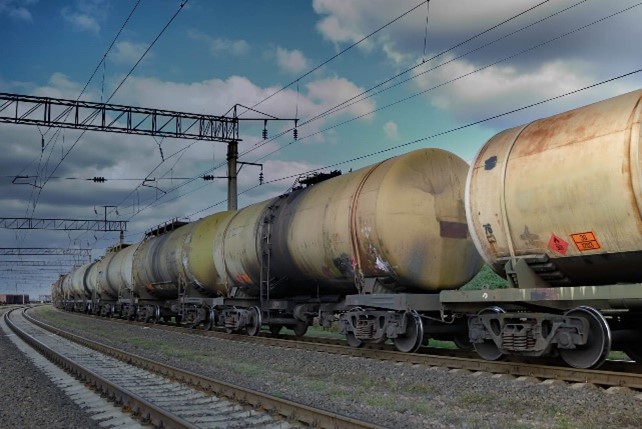 FACTOR built and continues to operate the Rail Corridor Risk Management System (RCRMS) as part of a multi-year, ongoing effort to manage hazmat transportation risks for the freight rail industry. The RCRMS is a methodology and GIS-enabled software tool that assists all seven Class I and more sophisticated smaller rail operators with maintaining hazardous material commodity flow information, analyzing route safety and security risks for these flows, and making critical routing decisions. The system was developed with oversight from PHMSA, FRA, TSA, and FEMA to support rail industry compliance with federal regulations.
The RCRMS represents the state of the art for rail route risk assessment and risk-based routing alternative analysis by incorporating the most advanced transportation risk assessment techniques and data currently available. As part of their routing analyses, the RCRMS allows rail operators to consider the 27 risk factors including network infrastructure, railroad operating characteristics, at-risk population, and environmental and security-related parameters. The tool enables rail operators to maintain their route analyses and document their findings and results for review by federal regulators. The RCRMS continues to evolve under the direction of an expert industry user group, incorporating the latest methods and data for improving the safety and security of the North American freight rail system.
"The Rail Corridor Risk Management System (RCRMS) was described by the U.S. Department of Transportation as a "key enabling technology for the industry in accomplishing the objectives of the Rail Safety Improvement Act of 2008."
The RCRMS allows rail operators to include 27 risk factors – including hazmat volume, trip length, population density, local emergency response capability, track quality and signal systems, rail infrastructure, and environmental and security-related parameters – to assess the safety and security of rail routes.
RCRMS was developed for the Railroad Research Foundation in coordination with our consulting partners, dozens of leading rail operators, the Association of American Railroads and several federal agencies, including the Federal Emergency Management Agency (FEMA), Pipeline and Hazardous Materials Safety Administration (PHMSA) and the Federal Railroad Administration (FRA).
Here are some of the tools and techniques we use within the Rail Corridor Risk Management System
GIS-based Software Development
GIS technology is a foundational element of much of the work we do at FACTOR. We design simple, intuitive software to help users solve pressing problems. We embed data modeling, data requirements, and context-specific parameters in a way that removes complexity for the user. We leverage our long-term business partnership with ESRI to provide cutting-edge solutions.
Geospatial Web Services
Web Services tied to ArcGIS servers support complex, performance-intensive geospatial computations and tool development that can be shared with users anywhere.
Quantitative Risk Assessment
A formal estimation of the quantitative risks for a given set of parameters that considers the potential consequences from a hazard and the likelihood that those consequences would be realized. This is contrasted with qualitative risk assessment, which uses a relative assessment of risks at a generalized level.